Platform Engineering Intern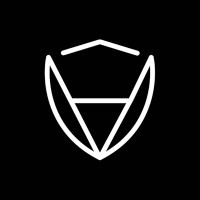 CertiK
Software Engineering
San Francisco, CA, USA · Seattle, WA, USA
Posted on Wednesday, August 10, 2022
About the Company
Founded in 2018 by professors of Yale University and Columbia University, CertiK is a pioneer in blockchain security, utilizing best-in-class AI technology to secure and monitor blockchain protocols and smart contracts. CertiK's mission is to secure the cyber world. Starting with blockchain, CertiK applies cutting-edge innovations from academia to enterprises, enabling mission-critical applications to be built with security and correctness.
CertiK is one of the fastest growing and most trusted companies in blockchain security and has become a true market leader. To date, we have collectively worked with over 1800 enterprise clients, helped secure over $310 billion worth of digital assets, and detected over 31,000 vulnerabilities in blockchain code. Our clients include leading projects such as Aave, Polygon, Terra, Yearn, and Chiliz.
CertiK just raised over $140 million and is backed by Coatue, Tiger Global, Sequoia, and Hillhouse Capital.
About You
You are super interested in the crypto industry and you look forward to learning and helping shape its future. You enjoyed the computer science or data science fundamentals classes and are looking forward to applying them in a real-world setting. You are a fast learner and you strike a good balance between independent thinking and teamwork. You like to dive deep into technical problems and you value creativities built on top of a rigorous foundation.
About the Role
You will help build an end-to-end system that reads data from the ecosystem (including from the blockchain), processes and analyzes them, identifies unusual and suspicious activities from the data, and serves them to the end user to help make the crypto world a safer place. You'll work with a team of security engineers, data scientists, and software engineers to build this together and gain exposure to data ingestion, scraping, data pipeline, DevOps (including machine learning ops), and full stack.
Responsibilities
Develop python/shell scripts for SDLC tooling and automations.
Set up monitoring and logging agents and configure monitors.
Work with cloud services and implement Terraform templates.
Create and automate data pipelines with airflow and dbt.
Build machine learning pipelines and the platform.
Operate blockchain nodes.
Qualifications
Pursuing Bachelor's or above degree in Computer Science or related fields
Demonstrated knowledge of computer science concepts such as data structures, algorithms, operating systems, databases and networks.
Fluent in Bash, Python and SQL
Experience with one of the following: software engineering, system design, DevOps, cloud technologies, data scraping, data quality, MLOps, or blockchains. At least one course or equivalent experience.
Preferred Qualifications
Pursuing Masters or PhD in Computer Science or related fields
Experience in startup
Strong contributor to open source community
About the Company
One of the fastest-growing and most trusted companies in blockchain security, CertiK is a true market leader. To date, CertiK has worked with over 3,200 Enterprise clients, secured over $310 billion worth of digital assets, and has detected over 60,000 vulnerabilities in blockchain code. Our clients include leading projects such as Aave, Polygon, Binance Smart Chain, Terra, Yearn, and Chiliz.
Investors = Insight Partners, Sequoia, Tiger Global, Coatue Management, Lightspeed, Advent International, SoftBank, Hillhouse Capital, Goldman Sachs, Shunwei Capital, IDG Capital, Wing, Legend Star, Danhua Capital and other investors.
Compensation
$2000 - $6000/month (fulltime). The exact compensation at which this job is filled will be determined by the skills and experience of qualified candidates.
#blockchain
#startups
#hiring
CertiK is proud to offer medical, vision, and dental insurance, 401(k) plan with company matching, life and accidental death and dismemberment insurance, HSA (with high deductible plan), FSA, and other benefits to all US based full-time employees, along with flexible paid time off and holidays.
In compliance with federal law, all persons hired will be required to verify identity and eligibility to work in the United States and to complete the required employment eligibility verification form upon hire.
CertiK is proud to be an equal opportunity employer. We will not discriminate against any applicant or employee on the basis of age, race, color, creed, religion, sex, sexual orientation, gender, gender identity or expression, medical condition, national origin, ancestry, citizenship, marital status or civil partnership/union status, physical or mental disability, pregnancy, childbirth, genetic information, military and veteran status, or any other basis prohibited by applicable federal, state or local law.
Privacy Policy