Technical Communications Lead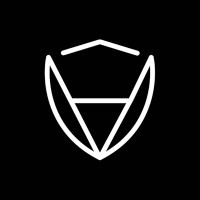 CertiK
Marketing & Communications, IT
Remote · Singapore
Posted on Wednesday, November 23, 2022
About the Company
One of the fastest-growing and most trusted companies in blockchain security, CertiK is a true market leader. To date, CertiK has worked with over 3,200 Enterprise clients, secured over $310 billion worth of digital assets, and has detected over 60,000 vulnerabilities in blockchain code. Our clients include leading projects such as Aave, Polygon, Terra, Yearn, and Chiliz.
Investors = Insight Partners, Sequoia, Tiger Global, Coatue Management, Lightspeed, Advent International, SoftBank, Hillhouse Capital, Goldman Sachs, Shunwei Capital, IDG Capital, Wing, Legend Star, Danhua Capital and other investors.
About the Role
CertiK is looking for a communication professional to join our team. This role will be part communications strategist and part community manager where the ideal candidate for this role will work around the design of tools and solutions that empower a broad array of stakeholders to participate in blockchain security more deeply and meaningfully. This role will vary from day to day and will include activities such as: codifying communications workflows, setting up and managing new communication channels or tools, working with stakeholders to understand the informational needs of ongoing projects or deals, and drafting content for a variety of audiences.
Though technical knowledge is not a prerequisite for this role, the context of this work is highly technical and strong candidates should be passionate about Web3, blockchain technology, ecosystems and motivated by the mission of CertiK. Our team is diverse and interdisciplinary, and we welcome your interesting, non-traditional, and/or early career experiences.
Responsibilities
Scoping communications needs around project teams to provide a holistic and collaborative approach toward securing the project.
Developing and codifying reporting standards, communications workflows, and best practices guidelines.
Creatively address the launch and management of different communications tools with a wide array of channels/instruments and approaches. (E.g., e.g., feedback surveys, infographics, Twitter spaces, AMAs, email newsletters, Twitter feed, etc.)
Develop and manage the writing of technical and non-technical materials for both internal and external audiences, including case studies, blog posts, and weekly community updates ensuring content accuracy, consistency, and completeness to capture public interest about engineering and product innovations for different stakeholder groups
Devising success metrics for communications tools and procedures and using them to drive continuous improvement
Creatively addressing communications needs with a wide array of tools and approaches (e.g., feedback surveys, infographics, Twitter spaces, AMAs, etc.)
Provides leadership in the design and delivering communications expertise to other teams and community partners providing resources and coaching as necessary to achieve mutual goals.
Build templates and guidelines for communication principles, audience lists, scripting standards, and key messages.
Scheduling, planning, and executing in-person events and activities, including speaker series and team offsites events.
Ability to speak clearly and concisely to an audience with technical and non-technical knowledge, both virtually and in person, about work being conducted by the team.
Collaborate and build relationships with a diverse array of stakeholders, as well as network stewards across both blockchain ecosystems to support complex deals, projects and proactively contribute to improvement plans in the organization.
Requirements
Leadership experience managing complex stakeholder projects and sensitive partnerships.
Hyper detail-oriented, extremely organized, and pride yourself on your ability to structure large, ambiguous systems into sensible, tractable ones.
Previous experience in professional communications, particularly communicating technical information to non-technical audiences.
Comfort interacting with the public, ability to build relationships with a diverse group of stakeholders, and the ability for conflict resolution.
Able to execute the details while managing the big picture.
Comfortable managing different "depths" of work simultaneously.
Ability to balance interests of many activities with good communication and listening skills, with the ability to teach others.
You relish coordinating workflows across different teams inside multiple organizations.
Passion for decentralization, information access, and solving complex web3 issues.
Bonus Points
Fluency in English, and one of Mandarin, Korean.
Management experience leading teams or individuals within an organization.
Previous experience in other decentralized communities, and/or working knowledge of decentralized governance schemas and tooling.
Experience working with and/or contributing to open-source software projects.
Voracious learner and self-taught professional.
Compensation:
The exact compensation at which this job is filled will be determined by the skills and experience of qualified candidates.
#blockchain
#startups
#hiring
CertiK is proud to be an equal opportunity employer. We will not discriminate against any applicant or employee on the basis of age, race, color, creed, religion, sex, sexual orientation, gender, gender identity or expression, medical condition, national origin, ancestry, citizenship, marital status or civil partnership/union status, physical or mental disability, pregnancy, childbirth, genetic information, military and veteran status, or any other basis prohibited by applicable federal, state or local law.
CertiK will consider for employment qualified applicants with criminal histories in a manner consistent with local and federal requirements.
All CertiK employees are expected to actively support diversity on their teams, and in the Company.