Senior/Lead Blockchain Security Engineer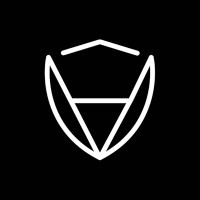 CertiK
San Francisco, CA, USA · Seattle, WA, USA
Posted on Tuesday, June 13, 2023
About the Role
The primary responsibility of this role is for CertiK's security-related services. Intersecting cybersecurity and blockchain, CertiK's security offerings include security consulting, security reviews, security auditing of smart contracts and blockchains, verification of smart contracts, penetration testing, and more. We are looking to hire someone with a passion for Solidity, a deep understanding of the Ethereum Virtual Machine (EVM), distributed computing, and security.
You should have an eye for detail and a passion for combining your skills with a flair for creativity and insight to hack smart contracts. This is a fun and challenging full-time position. You need to be able to put yourself in the mind's eye of a project's creator, and capable of putting yourself in the minds of various adversarial or free-riding actors.
If you are excited about hacking, threat modeling, scanning, auditing, designing, and enhancing the security of smart contracts across the board then you will thrive in this role. While you work with clients, we will also provide you with plenty of opportunities to get involved with research and development efforts to help us raise the standards of blockchain security.
Responsibilities
Work directly with the external blockchain developers to audit their code and secure their products including smart contracts, protocols, and dapp.
Contribute to our internal security tools and create new ones that help for improving the security services by following good engineering practices.
Conduct security research and publish your findings in technical blog posts/conferences.
Improve our processes and offering and strive for the satisfaction of our clients
Strong background in Math is a plus.
Being passionate about Cryptocurrency/DeFi/Blockchain is a plus.
Requirements
Minimum educational background: Bachelor's degree or a Master's or Ph.D. in Computer Sciences or Security Information.
Minimum of 8+ years of professional experience as a Software Engineer, or Security Engineer.
Minimum of 2+ years of management or team lead experience.
Minimum of 2+ years of experience in Solidity, Ethereum Virtual Machine (EVM), and/or blockchain technology.
Solid experience in threat analysis, advanced persistent threat (APT), or response.
Experienced in threat and vulnerability management, penetration testing, and SecOps (intrusion detection, security logging, malware analysis, and forensics).Experience in programming languages such as Rust, Golang, and Solidity.
About the Company
One of the fastest-growing and most trusted companies in blockchain security, CertiK is a true market leader. To date, CertiK has worked with over 3,200 Enterprise clients, secured over $310 billion worth of digital assets, and has detected over 60,000 vulnerabilities in blockchain code. Our clients include leading projects such as Aave, Polygon, Binance Smart Chain, Terra, Yearn, and Chiliz.
Investors = Insight Partners, Sequoia, Tiger Global, Coatue Management, Lightspeed, Advent International, SoftBank, Hillhouse Capital, Goldman Sachs, Shunwei Capital, IDG Capital, Wing, Legend Star, Danhua Capital and other investors.
About You
You're a self-starter. You believe in tackling the most important problems, even if they are the most difficult problems. You're comfortable with the unknown and understand that startup life means that you're going to be wearing multiple hats. And that's what motivates you. You're accountable and obsessed with improvement, both in yourself and in others. You're up to the challenge of building a world-class company that aims to be the infrastructure for more secure software for all.
Compensation
The target annual salary for this role performed in the US for full-time employment is $140,000 - $190,000 and includes target bonus + target equity + benefits.
The exact compensation at which this job is filled will be determined by the skills and experience of qualified candidates.
CertiK is proud to offer medical, vision, and dental insurance, 401(k) plan with company matching, life and accidental death and dismemberment insurance, HSA (with high deductible plan), FSA, and other benefits to all US based full-time employees, along with flexible paid time off and holidays.
In compliance with federal law, all persons hired will be required to verify identity and eligibility to work in the United States and to complete the required employment eligibility verification form upon hire.
CertiK is proud to be an equal opportunity employer. We will not discriminate against any applicant or employee on the basis of age, race, color, creed, religion, sex, sexual orientation, gender, gender identity or expression, medical condition, national origin, ancestry, citizenship, marital status or civil partnership/union status, physical or mental disability, pregnancy, childbirth, genetic information, military and veteran status, or any other basis prohibited by applicable federal, state or local law.
Privacy Policy